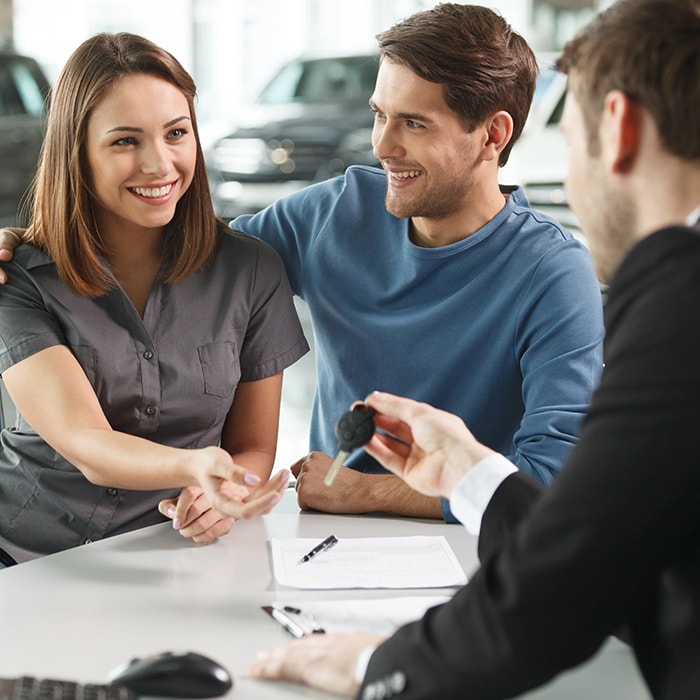 Discover an Affordable Volvo Lease Near Covington
If you have found a Volvo that you think would be perfect for your daily driving in the Covington area but don't know if it is in your budget, then one of our Volvo leases could be perfect for you. Leasing is a great option for drivers who are interested in enjoying the latest features and capabilities while also benefiting from low monthly payments. Get directions from Covington and come learn more in person today!
With the right Volvo lease, Covington drivers can find a new Volvo that is perfect for their lifestyle. At Bergeron Volvo Cars, we are proud to serve Covington by offering excellent Volvo lease offers and competitive auto loans just a short drive away from Covington. Find out what are the advantages and disadvantages to leasing and why choosing us for auto financing is a great choice. View this month's Volvo lease offers or keep reading to get more details.
Pros of Leasing
Lower Monthly Payments: Since the primary consideration of your monthly payments for a lease is depreciation, you will find that monthly payments can be significantly lower.
More Options: With the additional savings from leasing, you can consider a higher trim level, more optional features, or even a more expensive model.
Easy End of Ownership: When your lease is up, you won't have to look for a buyer and haggle over a fair price. Instead, you can drop off the vehicle at the dealership, pay any final fees incurred, and more onto your next lease.
Enjoy the Latest Technology and Features: If you choose to lease as a lifestyle, then you can afford to drive the latest vehicles every few years.
Stay Under Warranty: If you are moving from one new car to the next every few years, then it's likely that the vehicle's warranty will still be in effect for the duration of your leases, allowing you to benefit from the warranty's coverage and drive with peace of mind.
Cons of Leasing
Mileage Fees: Leases come with a set number of miles that you can drive each year, and if you go over, you will have to pay a fee.
 
Long-Term Pricing: Even with the lower monthly payments, you may find yourself spending more money by the end of your lease.
No Ownership Benefits: While you lease, you won't have the same freedom and benefits that you will find when buying. You won't be able to accessorize or customize the vehicle to fit your preference, and you won't have the option of selling it.
End of Lease Fees: Ding, dents, and tears can add up for you to get hit with a hefty fee at the end of your lease.
Explore Your Financing Options at Bergeron Volvo Cars Serving Covington, Louisianna
Whether you're looking for a Volvo lease or a loan, our finance team is ready to find you affordable options to help you get behind the wheel of your dream Volvo. Contact our finance team today to learn more!
Hours
Monday

9:00AM - 6:00PM

Tuesday

9:00AM - 6:00PM

Wednesday

9:00AM - 6:00PM

Thursday

9:00AM - 6:00PM

Friday

9:00AM - 6:00PM

Saturday

9:00AM - 6:00PM

Sunday

Closed