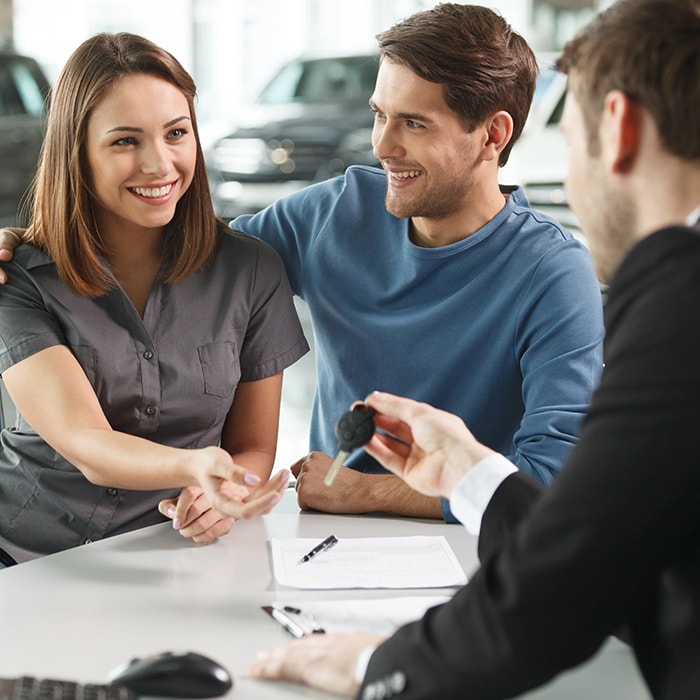 Leasing vs Buying Your Volvo
When you're shopping for a new car, it's important to know how you plan to pay for it: do you plan to buy or lease? Each option has its pros and cons, depending on a few factors, such as how long you plan on driving it, how far, and your budget. While neither option is strictly better than the other, each one is right for a different kind of driver. Here is a quick rundown of the differences between the two options:
Leasing a Car
Leasing has you pay for the vehicle's projected value depreciation over the lease period, which means it has a lower down payment and lower monthly payments than buying. Leasing lets everyone enjoy top-of-the-line Volvo models.
One potential downside of leasing is yearly mile limits. Leased vehicles have a set yearly mile limit, typically ranging from 10,000 to 15,000 miles, although higher ranges are often available. You need to pay for every mile you go over the limit. While you're unlikely to hit the limit through regular everyday driving, it does mean that cross-country road trips are off the table.
The lease period is almost covered by the vehicle's warranty, so you have extra peace of mind on the go
Once the lease ends, you simply return the vehicle to the dealership. You don't need to worry about selling it or trading it in.
Leasing lets you always drive the newest models with the latest features.
Buying a Car 
When you buy a Volvo, you can drive it as much as you want, even before it is fully paid off.
You can use your bought Volvo as a trade-in for your next model
Once you fully pay off the car, it's yours. If you plan on driving your Volvo for many years to come, buying is a better choice.
If you buy your Volvo, you can customize it as you see fit
If your leased car undergoes excess wear and tear, you can be charged extra when you return it. This is not the case if you buy a car.
If you have any more questions about the pros and cons of buying and leasing, we have plenty of answers here at Bergeron Volvo in the New Orleans area of Louisianna. Give us a call today at (888) 419-4012 to get in touch, or come ask us in person here in Metairie, LA. We can't wait to help you out.
Hours
Monday

9:00AM - 6:00PM

Tuesday

9:00AM - 6:00PM

Wednesday

9:00AM - 6:00PM

Thursday

9:00AM - 6:00PM

Friday

9:00AM - 6:00PM

Saturday

9:00AM - 6:00PM

Sunday

Closed