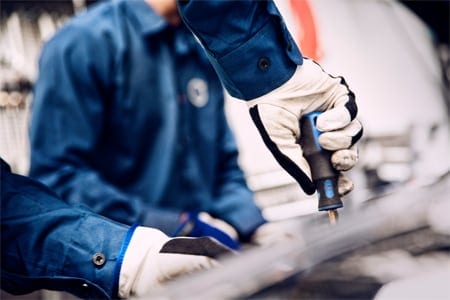 When you are from the New Orleans, LA area, your Volvo car, wagon, or SUV experiences a variety of different conditions. Buying or leasing a new Volvo vehicle is an investment and the last thing you probably want is for the changing weather conditions to negatively impact it. Luckily, our dealership has a dynamite auto service and parts center to help you keep your Volvo in the top shape you've come to expect. Bergeron Volvo Cars, located at 3541 Veterans Boulevard in Metairie, LA, is here to help you determine which vital car maintenance will help you achieve this goal.
The Importance of Windshield Wipers
It can be easy to dismiss the importance of windshield wipers, but if they don't work properly, it's going to be awfully difficult to see out of your windshield. With the dusty conditions and occasional torrential downpour, it is vital that your windshield wipers are ready to face what you might encounter. Our service center can inspect your windshield wipers and make sure they are working properly. You can get them replaced if they don't meet the requirements.
Get Your Fluids Checked
The elements can cause some stress on your Volvo car, wagon, or SUV and they are the lifeblood of your vehicle. Are you currently in need of an oil change? Over time the dirt your vehicle encounters can lead to a decrease in performance. Regular oil changes can remove that dirt and prevent the sludge that can harm your engine and cause so many expensive issues down the road. The coolant in your Volvo is also extremely important to keeping it cool. It is recommended that you change it at least once a year.
Keeping Your Tires in Good Health
Another very important part of car maintenance is making sure that your tires are in good health. Your tires keep your vehicle moving, which means that making sure they are balanced, rotated to the manufacturer's recommendations, and that they have the proper tread depth to keep you safe and with proper traction is extremely important. The service center can inspect your tires and you can get new ones, if necessary, at our parts center.
Come to Our Service Center
Bergeron Volvo Cars, in Metairie, LA, invites all our New Orleans, LA customers to use our online service scheduling tool to make their car maintenance appointment so we can make sure that we keep your Volvo vehicle resilient against the elements.